Webinar: Law and governance in the Baltic Sea and the Chesapeake Bay
EVENT
Date:
28 May 2020, 2.00 PM
-
28 May 2020, 3.30 PM
Venue:
Link to webinar will be provided upon registration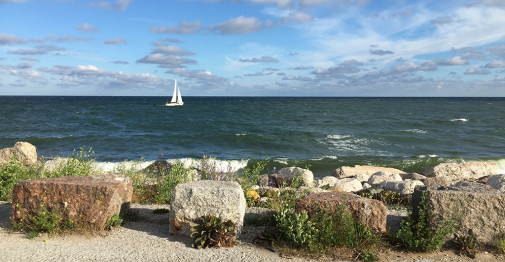 This event has already occurred. Watch the recorded session and read the seminar summary here.

Comparing incentives for compliance in addressing transboundary water quality issues
Often compared, both the Baltic Sea and the Chesapeake Bay regions are faced with eutrophication resulting from a number of factors. Governments in both regions have enacted a system of incentives and enforcement mechanisms to achieve target reductions for nutrients and total dissolved solids. This seminar seeks to explore the similarities and differences with law and governance in both regions: what is working and what lessons have been learned. We want to provide an opportunity to hear about what is happening in each region, have an opportunity for dialogue, and explore opportunities for further collaboration across both regions.
This is a joint event between Stockholm Environmental Policy and Law Centre & Stockholm University Baltic Sea Centre. It is open for all and a link to the seminar will be provided upon registration.
Programme May 28
14.00-15.30 CET (8:00-9:30 EST)
14:00 Welcome by professor Jonas Ebbesson (moderator), Director, Stockholm Environmental Law and Policy Centre
14:05 Why compare the Baltic Sea and the Chesapeake Bay? Professor Christoph Humborg, Scientific Director, Baltic Sea Centre
14:15 Overview of Baltic Sea governance, Brita Bohman, Senior Lecturer, Department of Law at Stockholm University
14:35 Overview of Chesapeake Bay governance, Lara Fowler, Senior Lecturer, Penn State Law
14.55 Discussion
15:25 Wrap up and potential next steps

Meet our speakers

Lara Fowler,
Senior lecturer
Lara Fowler is currently a senior lecturer at Penn State Law and the assistant director of the Penn State Institutes of Energy and the Environment. In addition, she serves on the Chesapeake Bay Scientific and Technical Advisory Committee. She was a Fulbright Scholar at Uppsala University's Peace and Conflict Research Department from 2019-2020, exploring where people are finding success in managing difficult water challenges, including a comparison of the Baltic and the Chesapeake Bay regions.

Brita Bohman,
Senior Lecturer
Brita Bohman is currently a senior lecturer in environmental law at the Department of Law, Stockholm University. She has previously had a position as post doc researcher in ocean governance law at the University of Gothenburg (2017-2019). In 2017 she was also a researcher at Baltic Area Legal Studies (BALEX), Åbo Akademi University in Finland. Bohman finalized her PhD thesis "Transboundary law for social-ecological resilience? A study on the Eutrophication in the Baltic Sea" in 2017, an evaluation of the regulatory framework of land-based pollution and eutrophication in the Baltic Sea.


Last updated: June 4, 2020
Page editor: Isabell Stenson
Source: Östersjöcentrum