Baltic Seminar & Bar – Nematodes from Space?
EVENT
Date:
03 December 2019, 3.00 PM
-
03 December 2019, 7.00 PM
Venue:
Vivi Täckholm lecture hall, NPQ-building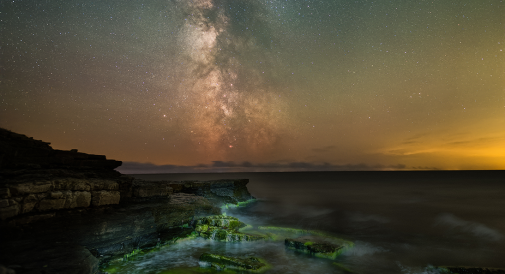 Are you familiar with ongoing coastal and marine research in other departments? Do you know what projects your colleagues are working on and how could you collaborate with them? Join the Baltic Seminar series to broaden your knowledge!
After a brief presentation by Christoph Humborg on the Baltic Sea Fellows initiative, Francisco Nascimento (DEEP) and Fernando Jaramillo (NatGeo) will present their own research areas and join in a discussion on possible future collaborations. The seminar is followed by Baltic Bar, where further discussions are welcome. Food and beverages can be bought at cost price. Welcome!
Time and place
15:00 – 15:45. Seminar, Vivi Täckholm lecture hall
15:45 – 19:00. Bar, DEEP lunch room
Presenters
Fernando Jaramillo is a Baltic Sea Fellow and Assistant Professor from the Department of Physical Geography. He focuses in understanding hydroclimate and water changes from space.
Francisco Nascimento is a Baltic Sea Fellow and Assistant Professor from the Department of Ecology, Environment and Plant Sciences. His research focuses on how benthic diversity respond to anthropogenic and environmental disturbances.
WELCOME!

About Baltic Seminar and Baltic Sea Fellows
Baltic Seminar gathers the marine research community at Stockholm University, for a dialogue on scientific collaborations and how to improve the Baltic Sea environment.
Baltic Seminar is organized by the Baltic Sea Centre and the Baltic Sea Fellows – an interdisciplinary network of young Baltic Sea researchers at Stockholm University. The fellowship consists of postdoctoral researchers, assistant professors and associate professors from six different departments. The goal of the seminar series is to highlight ongoing marine research at Stockholm University as well as to inspire scientific collaboration between research groups.

Last updated: November 19, 2019
Page editor: Mattias Renström
Source: Östersjöcentrum