9 unexpected programmes at Stockholm University
Did you know Stockholm University offers 75 master's programmes taught in English? And some of them are programmes you won't find anywhere else.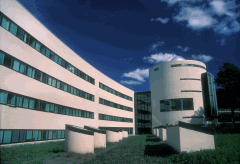 There are many reasons to study at Sweden's largest university – such as unparalleled research, its sterling reputation, and the quality of the relationships between students and professors.
And then there's the university's unique Master's programmes, all taught in English. Students from around the world have the opportunity to come to a green European metropolis and enrol in top-notch programmes that are truly rare – even one-of-a-kind.
Read more about the programmes in the Local
Last updated: November 2, 2016
Page editor: Per Nordström
Source: Per Nordström

Science news published by Stockholm University