Challenge Your Perspectives!
Stockholm University invites U.S. bachelor graduates and undergraduate seniors to Challenge Your Perspectives!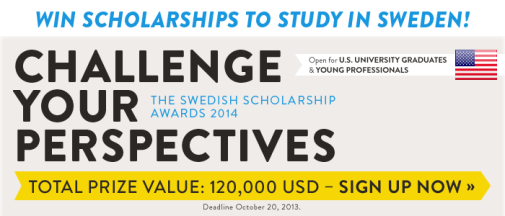 Take the chance to learn more about study and career possibilities in Sweden by joining the challenge. Sweden - a country of top education, where everyone speaks English!
One winner will be awarded with a full tuition waiver for the Master's Program in Social Ecological Resilience for Sustainable Development at Stockholm University!
What you have to do:
Sign up and complete the online competition – this includes:
Answering multiple choice questions
Answering a short case question
Writing a motivational statement
What you can win:
Last updated: October 4, 2013
Page editor: Per Nordström
Source: Per Nordström

Science news published by Stockholm University