FIND YOUR ANTIBODY!
National call for the generation of recombinant antibodies binding to YOUR target molecule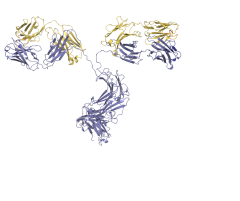 The Human Antibody Therapeutics (HAT) facility is part of the Drug Discovery and Development Platform (DDD) at SciLifeLab. In short, DDD gives support Swedish academic scientists to progress validated hypotheses for disease intervention into drug discovery programs. More specifically, HAT engages in the identification and development of therapeutic antibodies by making use of phage display technology and in house generated IP-free human recombinant antibody libraries.
Now, in parallel with normal activities, DDD is pleased to announce a call for new proposals to generate human recombinant antibodies. The call is open for scientists employed at Swedish universities. Deadline for application is June 15, 2019.
For more information, please visit:
Last updated: May 13, 2019
Page editor: Lina Enell
Source: Lina Enell

Science news published by Stockholm University