Humans effective agents of seed dispersal for plants
Humans may have been important agents of natural seed dispersal in the historical agricultural landscape, according to a new study from researchers at Stockholm University, published in the open-access journal PLoS ONE.
With the help of several volunteers, researchers have been able to map how seeds are dispersed in vegetation by clothes and shoes worn by humans working on the fields and in nature.
Historical grasslands in Sweden are among the most diverse plant communities in the world on a small scale. This is the result of long continuous maintenance by grazing and mowing. Today, the diverse grasslands are small and isolated, which means that the diversity of species is under threat. Seed dispersal is an important ecological process to counter the depletion of species and maintain genetic diversity, especially in threatened environments such as grasslands. In spite of this, we know very little about how seed dispersal works, and it can be difficult to collect data on seed dispersal on a large scale.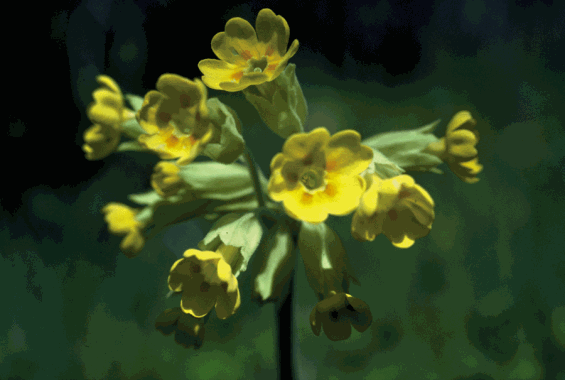 Gullviva. Photo Bo Eknert
One question is how much humans can spread seeds between different grasslands. To find out, researchers Alistair Auffret and Sara Cousins asked the local branches of the Swedish Society for Nature Conservation for help. Many local branches maintain a field by annual mowing. The members who mowed the fields were asked to shake their clothes and shoes when they came home, to collect the material and send it to the researchers.
"There was a fantastic response, and with the help of 38 branches that maintain 48 fields around the country, we received 214 samples – from Timrå in the north to Söderåsen in the south of Sweden – 212 of which contained seeds. What is more, the samples proved to contain a lot of seeds. Almost 25,000 seeds from 197 species were represented", says Alistair Auffret from the Department of Physical Geography and Quaternary Geology.
Last updated: May 29, 2013
Page editor: Per Nordström
Source: Per Nordström

Science news published by Stockholm University