New map of the sea floor around Antarctica
A new digital bathymetric model and map of the sea surrounding the Antarctic continent has been completed within the project "The International bathymetric Chart of the Southern Ocean (IBCSO)".
The map, bathymetric model and the underlying database is a result of a collaboration between 30 institutions from 15 different nations.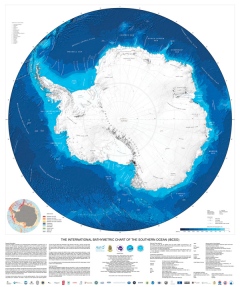 Martin Jakobsson, Professor at the Department of Geological Sciences, Stockholm University, is one of the researchers in the project and one of the authors of the article recently published in the journal Geophysical Research Letters.
The Swedish icebreaker Oden, working around Antarctica until 2011, has contributed with depth measurements from some of the more inaccessible ice covered areas.
IBCSO will be of great importance for research and other activities around Antarctica that need information about the sea floor. Despite all the data that have been collected, 83% of the sea floor around Antarctica has still not yet been measured by any form of sonar.
Last updated: May 21, 2013
Page editor: Per Nordström
Source: Per Nordström

Science news published by Stockholm University