New radio telescope on the roof of AlbaNova
The Department of Astronomy recently installed a new radio telescope for educational purposes.
The new instrument is a 2.3 m dish with a receiver sensitive to the 21 cm radiation from Hydrogen. Our new radio telescope sits on the roof of the AlbaNova building, next to its twin instrument (installed in 2011). For more details, please see Stockholm Centimetre Radio Telescopes.
Watch a movie showing the old radio telescope being removed and the new one installed. Movie: Alexander Agapow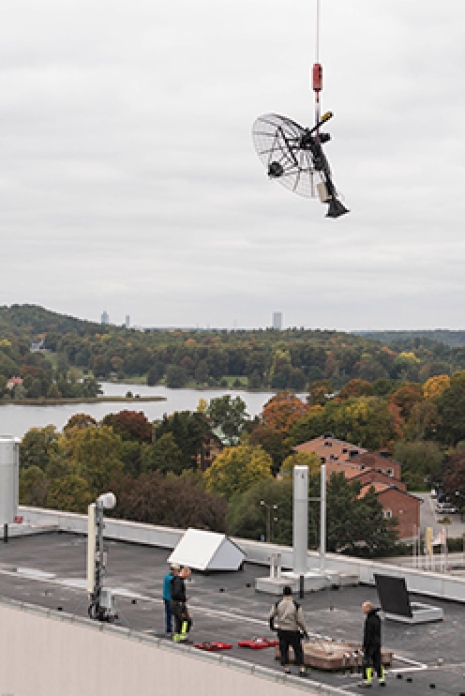 Last updated: October 16, 2017
Page editor: Per Nordström
Source: Per Nordström

Science news published by Stockholm University