Supervisors to summer school for high school students needed
Are you a PhD student at the Faculty of Science? Do you want to supervise a group of high school students? Then this is something for you!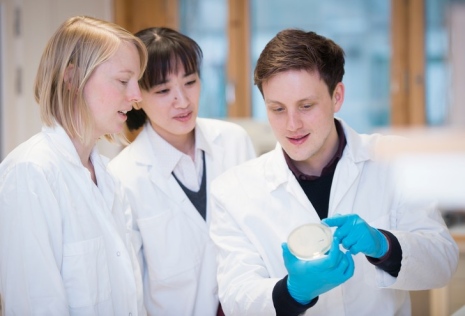 The summer school is a highly appreciated project for second year high school students. 126 students attend every year in different research areas (from mathematics, biology, chemistry, geosciences, physics and astronomy).
This years summer school is running June 10-20 and is now looking for supervisors.
The supervisor task will include:
9700 SEK salary (before tax) is paid as a salary
6-8 student groups consisting of second year high school students for each supervisor
The project is designed by you as a supervisor and focuses on your research
The actual lab time-project time is part of the total summer school - mostly ca 60-70% of the total time spent.
Correction of student lab reports
Contact
Please contact agneta.noren@dbb.su.se if you consider to sign up, want more information or if you want us to talk about this at your PhD council meeting.
We look forward to hear from you!
Last updated: January 28, 2019
Page editor: Lina Enell
Source: Faculty of Science

Science news published by Stockholm University