The semester abroad gave him an appetite for Stockholm
On a recent study visit to the University of Groningen in the Netherlands, staff from Stockholm University (SU) took the opportunity to meet former SU exchange student Rick Stratingh. Rick was an exchange student at SU in the autumn of 2016 when he attended courses at the Department of Mathematics and the Department of Physics.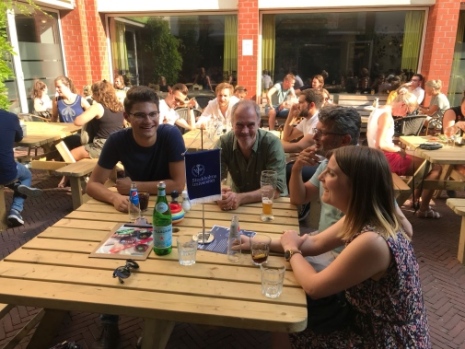 Prior to his studies as an exchange student, Rick had been to Sweden on vacation and had liked the country. After meeting an alum from Stockholm University at an education fair at the University of Groningen, he decided to apply for an Erasmus semester at Stockholm University. Rick was studying toward his Bachelor's when he was at Stockholm University, but since the supply of Bachelor's courses in English was scarce, he took courses at the Master's level.
"The courses were quite challenging for me, since they were on Master's level, but I got a lot of help from the professors to get through them. I was really pleased with how available and helpful the staff was at Stockholm University. Whenever I emailed someone, I always got a quick response", he says.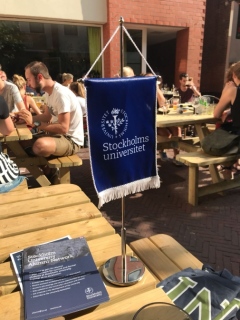 He found the classes to be more informal than he was used to in the Netherlands; that it was easy to talk to the teachers – on a first-name basis even.
"I found the classes to be more interactive than I was used to from the Netherlands", Rick says.
This autumn, Rick is starting his Master's studies at the University of Groningen. He is going to study Energy and Environmental Sciences. When he's finished, he's open to moving abroad.
"I'm definitely interested in looking for a job or internship in Stockholm later on. I really liked the city and I'd love to come back one day."
Text: Anna Niva, External Relations and Communications Office
Last updated: June 27, 2018
Page editor: Per Nordström
Source: Per Nordström

Science news published by Stockholm University