Unique method to find novel antibiotics
A unique method to analyse the efficiency of DNA building blocks synthesis facilitates finding and development of new types of antibiotics or anticancer drugs.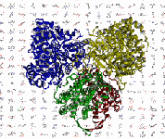 In a recent article published in the leading American journal PNAS, the two scientists Fredrik Tholander at the Departments of Biochemistry and Biophysics at Stockholm University and Microbiology, Tumor and Cell Biology at Karolinska Institutet and Britt-Marie Sjöberg at the Department of Biochemistry and Biophysics, Stockholm University, have developed a unique method to analyse the efficiency of DNA building blocks synthesis. It opens the possibility to look for new types of antibiotics or anticancer drugs in high-throughput tests. The method allowed the scientists to identify substances that kill Pseudomonas aeruginosa, an antibiotic resistant pathogen that causes hospital acquired infections and lethal infections in patients with cystic fibrosis.

The DNA building blocks have to be constantly synthesized for DNA replication and cell division to function correctly. The enzyme that synthesizes the building blocks is called RNR (short for ribonucleotide reductase) and is an obvious target enzyme for antiproliferative substances, like anticancer drugs and antibiotics. Yet, only few anticancer drugs in the market are directed against RNR. Ever since the Swedish scientist Peter Reichard discovered RNR in the 1950s RNR has been recognized as a potentially well-suited target for anticancer drugs. RNR is experimentally difficult to handle, which is the reason so few novel RNR inhibitors have been identified during the last decades.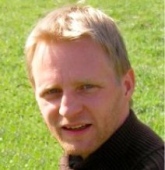 -We have developed a novel method that drastically simplifies the handling of RNR tests, says Fredrik Tholander. Our novel method is based on a variant of the well-known PCR (polymerase chain reaction) method and can be used in high-throughput screens to identify leads for potentially new antibiotics.
The scientists analysed the effect of 1,364 compounds and found 27 substances that drastically inhibited the activity of RNR (more than 90% inhibition). Four of these 27 substances also inhibited growth of the P. aeruginosa pathogen, and for two of them they could show that the antibiotic effect correlated with radically lowered pools of DNA building blocks in the pathogenic strain.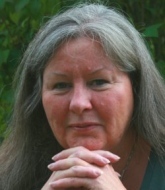 -Our unique method is both simple and universal, says Britt-Marie Sjöberg. It can be used for finding inhibitors against any RNR enzyme from any pathogenic microorganism. We can for the first time use high-throughput methods to look for completely new antibiotic leads. In retrospect, it is surprising that a similar method has not been developed earlier for this well-established target for antiproliferative drugs.

The unique potential in the novel method developed by Fredrik Tholander and Britt-Marie Sjöberg is that once a new potential drug lead has been identified, there will also be a correlation to how it inhibits cell division, which beyond doubt will facilitate any further development of that drug lead. In their report the scientists have thus shown that their unique method is a favourable starting point for development of novel antibiotics against drug-resistant pathogens or of novel anticancer drugs.

For further information:
Fredrik Tholander, Department of Microbiology, Tumor and Cell Biology, Karolinska institutet, phone: 070-9986579, e-mail: fredrik.tholander@ki.se
Britt-Marie Sjöberg, Department of Biochemistry and Biophysics, Stockholm University,
Phone: 08-164150, mobile 070-5648678, e-mail: britt-marie.sjoberg@dbb.su.se
Last updated: June 15, 2012
Page editor: Per Nordström
Source: Per Nordström

Science news published by Stockholm University