Voyager close to leaving solar system on 35th anniversary of launch
Spacecraft launched in 1977 to explore Jupiter and Saturn on the verge of entering new frontier in the Milky Way.
Thirty-five years after leaving Earth, Voyager 1 is reaching for the stars.
Sooner or later, the workhorse spacecraft will bid adieu to the solar system and enter a new realm of space – the first time a man-made object will have escaped to the other side.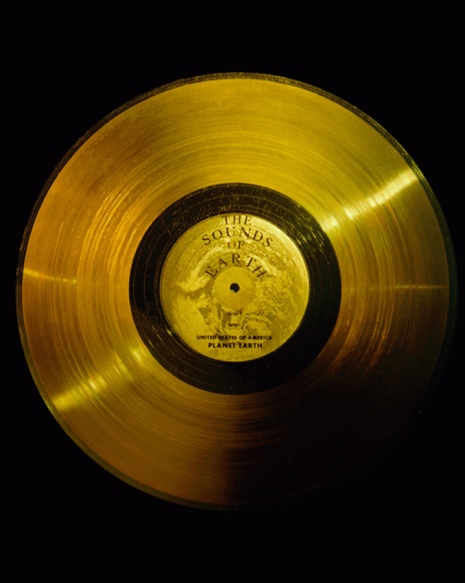 The golden disc with Mozart, whalesong and the sound of leaves blowing in the wind. Maybe someone far away in the future will be able to hear this and other sounds from distant earth. Picture: NASA
Last updated: September 6, 2012
Page editor: Per Nordström
Source: Per Nordström

Science news published by Stockholm University