World-leading climate researcher on future climate models
Warren M. Washington has engaged in climate research for over 50 years and has been an advisor to several US presidents. On 17 May, he spoke about future climate models at this year's Bolin Lecture on Climate Research in the Aula Magna at Stockholm University.
Warren M. Washington was among the first to start developing climate models. These models have helped researchers around the world understand climate change, as they use fundamental laws of physics to predict what is going to happen to the atmosphere.
The climate models provide recommendations for political decisions, and Warren M. Washington has been a presidential advisor on climate issues under the Carter, Reagan, Clinton and Bush administrations. He has also received a number of awards and accolades for his work.
The Bolin Lecture on Climate Research is given annually in May to commemorate Professor Bert Bolin and his pioneering work for climate research at Stockholm University and internationally.
Below Warren M. Washington recieves the National medal of Science from President Obama.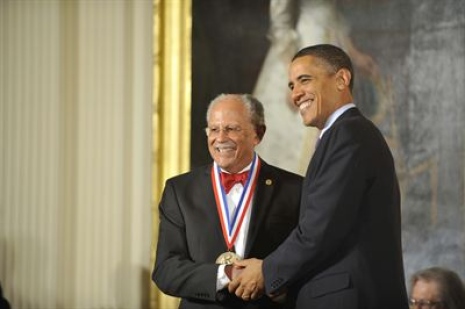 Last updated: May 29, 2013
Page editor: Per Nordström
Source: Per Nordström

Science news published by Stockholm University