Stockholm and the Nobel Prize
Stockholm is the home of the Nobel Prize. The prize is known throughout the world as a symbol and recognition of extraordinary achievement.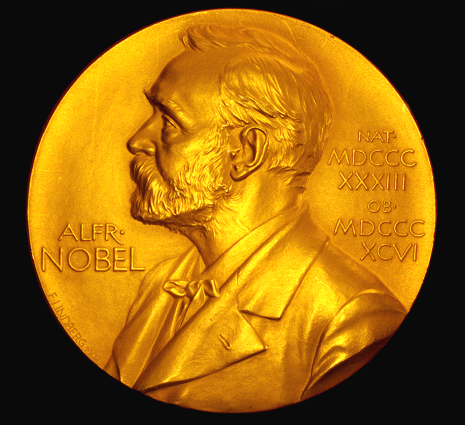 Every year, researchers and professors at Stockholm University also serve in the committees that award the Nobel Prize. The Nobel Prize Award Ceremony takes place in Stockholm on December 10 every year when The Nobel Laureates receive The Prize from King Carl XVI Gustaf of Sweden.

Few members of the public get the honour to attend the Nobel Prize Ceremony due to the number of specially invited guests and popular demand but at Stockholm University you can attend most lectures during the Nobelweek; they are open to the public and admission is free.
Five researchers from Stockholm University have received the Nobel Prize since its inception in 1901. Yet another researcher has received the Sveriges Riksbank Prize in Economic Sciences in Memory of Alfred Nobel.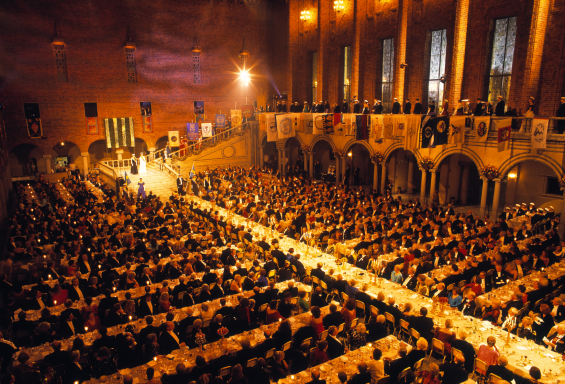 1,300 guests can be seated at the Blue Hall in the City Hall of Stockholm where the Nobel Banquet has been held since 1934. Photo Jeppe Wikström. Stockholm Visitors Board

Nobel laureates from Stockholm University
Stockholm University history also includes the world's first female Professor of Mathematics, Sonja Kovalevsky (1850-91).