Section for Earth and Environmental Sciences
Earth science is the study of how the Earth has formed and developed, and of internal and external processes in the Earth and its surrounding atmosphere. Environmental science is the study of humanity's impact on the Earth and its processes at the local, regional and global levels.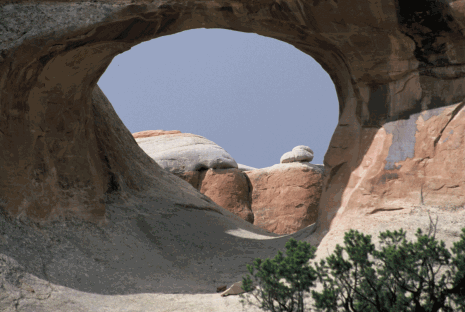 Our current view of the Earth is that of a dynamic system with different interacting subsystems. Earthquakes, landslides, floods and climate change are examples of dramatic geo-events that affect humans directly. Mineral and energy resources, access to water and arable land, and humanity's impact on the climate and the environment are important issues for the future, as are the properties, distribution patterns and biological impact of environmental pollutants. Data collection through field work is central to most of the Section's research areas. Much of the Section's research is conducted in the leading research area Climate, Seas and Environment.

The research on environmental pollutants in soil, air, water and biological systems has a very strong position, both nationally and internationally. Knowledge of the processes that control the effects, distribution, transport and transformation of environmental pollutants is central to this research, which often integrates atmospheric science and earth science with chemistry and biology. The research on aerosols deals with both natural and anthropogenic aerosols and covers a wide area from indoor air quality to cloud formation processes in the atmosphere.

The development of life, the emergence of landscape, and continental drift are examples that demonstrate the historical dimension of earth science. Much of the Section's earth science research is characterised by work with immense scales of space and time. The Section conducts research in many strong areas, including plate tectonics, information from marine sediments about climate development, hydrology and water resources, geophysical mapping of the seabed, quaternary glaciation, glacial variations, and vegetation and climate development. The research is conducted using different time scales and a wide range of methods, from geomorphology to sediment and isotope analysis.
Last updated: January 9, 2015
Page editor: Per Nordström
Source: Per Nordström