Future change-makers turn to science to realize their ambitions for a sustainable planet
In collaboration with the Swedish Institute, Stockholm Resilience Centre (SRC) helps future leaders and change-makers from the Baltic Sea region and Eastern Europe in their quest to address some of the world's biggest social and ecological challenges
The programme, called BALTICLEAD, is based on research on planetary boundaries, resilience thinking and transformations to sustainability. The SRC specializes in these concepts, and hopes to help the participants in their efforts to help the world reach the Sustainable Development Goals (SDGs). A number of real-world cases are presented and the programme features a variety of lectures from leaders in their fields.
Over the course of the programme, the participants take part in intensive workshops, presentations, dialogues, games, networking and site visits. Being part of the network is considered a strong source of inspiration to the participants.
"We deliberately design for this and encourage the creation of networks that can achieve transformations towards sustainable futures," says centre researcher and director of BALTICLEAD, Per Olsson.
The programme is open to residents from Armenia, Azerbaijan, Belarus, Estonia, Georgia, Latvia, Lithuania, Moldova, Poland, Russia, Sweden and Ukraine who are between 25-40 years old.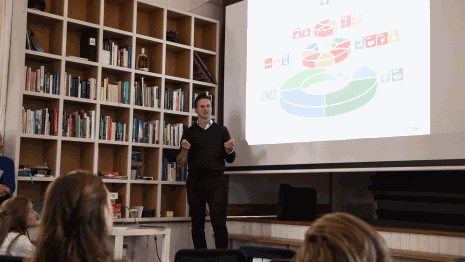 Senast uppdaterad: 5 juni 2020
Webbredaktör: Per Nordström
Sidansvarig: Per Nordström