A word from the Dean, December 2022
The Christmas break with time for rest and recovery is approaching, but before that many of us have a number of tasks to finish.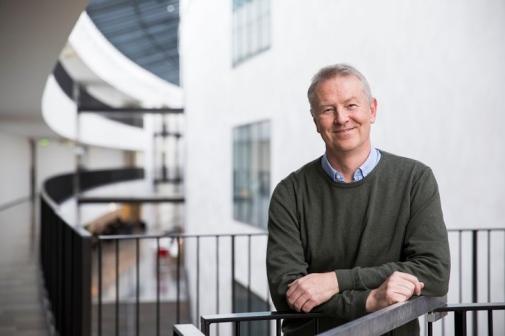 Good news regarding research funding
The hard and dedicated work of teachers and other staff is absolutely crucial for the continued success of the Science Faculty and Stockholm University. Toward the end of the term, we received many good news concerning external funding for research. A very large number (44) and a high percentage of Science applications for researcher-initiated research project grants from the Swedish Research Council were approved. This year the approval rate was almost 40%, which is an outstanding result given that the national average is just over 20%. With similar figures for 2021 and high approval rates also in the past few years, it appears that our application-support process is successful and efficient. The reason for this is of course that a lot of excellent research is conducted at Stockholm University and in the faculty and, over the longer term, that our recruitment of teaching and research staff has been and continues to be successful. Despite these excellent figures, there is still some room for improvement. If more people file applications, we could increase our total number of grants and thus strengthen our research activities even further.
This year, we have also had great success at FORMAS, as well as with applications to the Wallenberg Foundation. In the period 2010–2022, Stockholm University, together with Uppsala University, Lund University, and Karolinska Institutet, KI, has been the most successful at attracting grants for research projects with high scientific potential from the Knut and Alice Wallenberg Foundation – the KAW grants. This is remarkable since Stockholm University has neither a faculty of engineering nor a faculty of medicine.
In 2022, we received four new KAW grants. Concerning Wallenberg Academy Fellowship grants, also known as WAF grants, we are, together with KI, number one in the country for the same period. At the time of publication of this text, we will have announced which candidates have been invited to submit complete WAF applications, and at the end of January, in consultation with the academic area of Human Science, we will propose Stockholm University's 12 final nominations. Here, as in other prioritization processes, scientific excellence is the main criterion, but we also adhere to the criteria set by the foundation, which means that at least half of the nominated candidates must be external and at least 40% must be of the underrepresented gender. During this year's pre-nomination process, it became clear that the number of sufficiently strong external candidates is not as high as one may have hoped for. Here there is a clear potential for improvement. It may be that the departments hesitate to nominate external candidates as this may be seen as a limiting factor for their own strategic recruitment work. One possibility could be that when a recruitment need has been identified, the department could try to identify suitable external candidates that are qualified for WAF. However, it is up to the departments themselves to decide how they want to prioritize and recruit, in consultation with the faculty. Here, there are also financial challenges, which unfortunately have become even more severe in recent times.
Financial challenges
Before 2022 we had hoped for a slower cost development, but due to the war in Ukraine, inflation has increased with rising costs including those for rent. Combined with a very modest price and salary cost adjustment for 2023, this means that the challenges are great indeed. The Board of Science recently decided on the budget for 2023, in which several departments will receive lower allocations in 2023 than they did in 2022. The heads of the departments are working hard to reduce their premises costs, but for this to make an impact on the university's total costs, we need to be able to reduce spaces in such a way that rental agreements for entire buildings can be terminated. In 2023, discussions about economic conditions will certainly receive a lot of attention, and our financial position will affect the number of strategic investments that we can make. Nonetheless, I believe we have good chances to further strengthen our academic environments by sharpening our external funding work and making the most of the opportunities that, for example, WISE and DDLS initiatives offer. We will also work on organisational issues. For example, we intend to appoint one or more working groups to look at how our teaching is organized and start by analysing how this is done at other higher education institutions. The aim is, if possible, to further strengthen and perhaps also supplement our range of programs and thus be able to recruit more students. We also need more students at the teacher training education in mathematics and science as the number of students in this area has decreased drastically in recent years. This trend must be reversed quickly in order to educate a sufficiently large next generation of school teachers in these subject areas.
Another important change regarding courses and study programs is the conversion course grant, "Omställningsstudiestöd in Swedish, that starts on 1 January 2023. Once it is fully developed, it is expected to affect approx. 40,000 employees/students per year at the national level. In this case, conversion may involve shorter professional development courses (often distance learning) and longer courses (distance learning or on campus). Although it can be difficult to create specific courses and study programmes for this group of students, we should consider which courses we offer and how we advertise them to make potential conversion course students aware of the opportunities at Stockholm university.
Faculty initiatives for 2023
We also expect major challenges concerning research infrastructures, where increases in the cost of large national initiatives and international infrastructures risk could limit the development of other necessary infrastructure. In 2023, we will evaluate several long-term faculty initiatives, including activities in and support for the faculty's own infrastructures, known as core facilities. We will also begin the work of reviewing the distribution of funding for research and third-cycle courses to departments and research centres. In connection with the latter, I understand that heads of departments and directors think that a key issue is how to cover the costs of co-financing various external research grants. We will have to tackle this interesting and important issue in 2023, but before that, I would like to thank the heads of departments, directors, and all staff, and, not least, the Office of Science for an excellent collaboration in 2022. I believe and hope that our work will continue in the same good spirit in 2023.
I wish you all Merry Christmas and a Happy New Year!
Henrik
Last updated: December 19, 2022
Page editor: Lina Enell
Source: Faculty of Science

Science news published by Stockholm University